We Will Complete a Property Tax Certificate Whenever You Want It
CertSimple USA, LLC is a family-owned company dedicated to helping all prospective home buyers and sellers find a tax certificate for the property involved in the envisioned real estate transaction.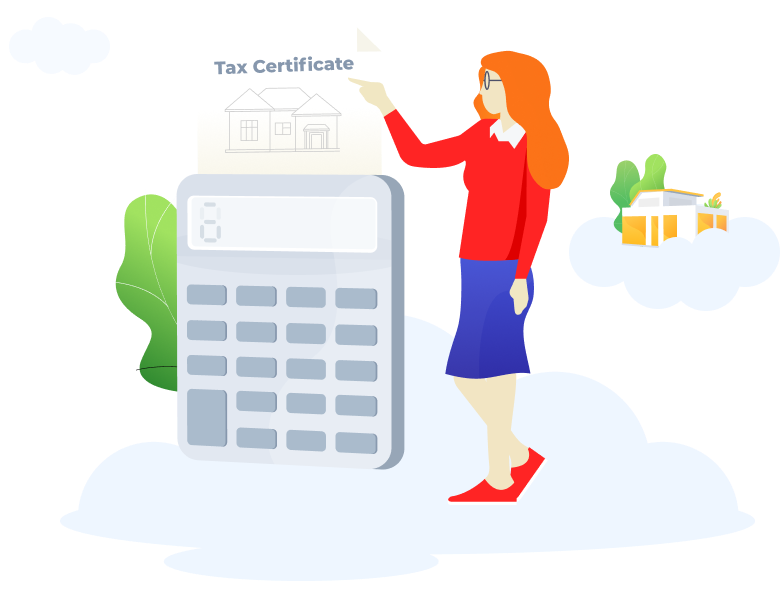 Experience The CertSimple Difference
As a family-owned company, we understand the importance of providing a Customer-Centric Family-Oriented experience and approach to every partnership we form. We know you have a choice when it comes to vendors you partner with, so we always put you, the customer, first.
We understand that you have a choice when it comes to vendors you partner with for buying tax certificate and that is why we always put you, the customer, first. A title report and property tax certificate are part of the loan and real estate transaction closing process.
CertSimple will treat every file and order as if it were our own and extend to you our customer-centric family-oriented experience. When you or your team have questions like "What is a tax certificate?" or "Can you provide a tax certificate in Texas for any property?", our live local team of experienced & knowledgeable professionals are always available to assist you.
What Is a Texas Tax Certificate?
Although they may vary from state to state, a tax certificate in Texas is a document that certifies the current state of property taxes. It includes current year tax amounts, if they are paid or due, and delinquent taxes if there are any (property tax lien certificates). It can also provide the taxing jurisdictions, tax rates, assessed/appraised values, and any exemptions that apply.
Tax Certificate for Sale - a detailed tax certificate includes:
All taxing jurisdictions and authorities covering the property
Tax rates
Current year taxes either due or paid
Delinquent tax amounts if applicable with associated fees
Tax Suit information if applicable
Exemptions applied to the property
Legal description, property address, property values
Estimated property taxes without exemptions applied
Notes and comments when applicable
Tax and HOA Certificates - These include everything from the tax certificate as well as:
Information on Homeowners Associations that apply to the property
Association name, contact information, and notes & comments
Assessment information when available at no cost
Information on cost & how to obtain assessment information
Additional/other fees reported when available
Why CertSimple for Buying Tax Certificate?
We provide a tax certificate for sale & HOA certificate for any property in Texas and nationwide. We use the most revolutionary technology and provide the most accurate & comprehensive data. Our highly dedicated, experienced, and knowledgeable specialists are committed to providing the best product, the best turn-around time, and the best customer service & support. There's no need to wonder about where to get a property tax certificate & HOA certificate in Texas or across the United States. CertSimple is your Property Tax & HOA Super Team.
Our business serves all 254 counties in Texas, including:
Dallas
Houston
Austin
San Antonio
Fort Worth
Galveston
El Paso
Amarillo
Lubbock
Abilene
Midland
Odessa
Waco
Laredo
Brownsville
South Padre Island
Corpus Christi
San Angelo
Beaumont
Contact us today. Let's discuss your Texas tax certificate needs. We will put your wants and needs first and give you the personalized attention you deserve.
Subscribe To Our Newsletter
Keep up to date with the latest goings on here at CertSimple and across the industry.