RamQuest
Your one-stop shop for title, escrow, and closing production. This fully integrated title, closing, escrow accounting, imaging, transaction management solution is designed for title and settlement operations.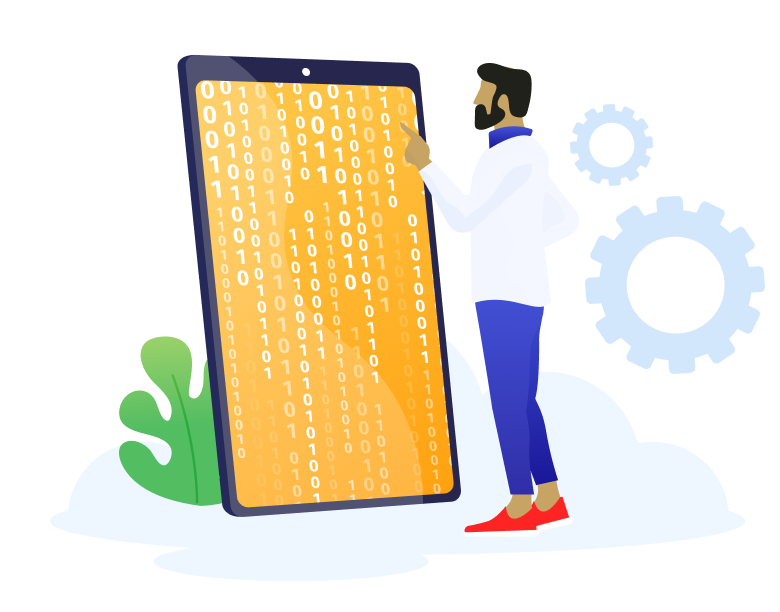 Your one-stop shop for title, escrow and closing production.
RamQuest One is our fully integrated title, closing, escrow accounting, imaging, transaction management solution designed for title and settlement operations. Plus, RamQuest One gives you a direct connection to RamQuest's Closing Market, the industry's most extensive network of service providers and partners. So, if it's title and settlement related and you need it? We've got it...and all without ever leaving your production solution!
The ONE solution that is right for your company.
RamQuest One is the one fully integrated title, settlement and escrow solution that will fully support your operation today as it enables your business for tomorrow. RamQuest One is scalable, secure, comprehensive and efficient and is designed to meet all of your business requirements, without the need for costly custom development.
Single, Flexible Platform
Because we know that one size doesn't always fit all, we've designed RamQuest One to be a flexible, adaptable and scalable production solution that will support every aspect of your title, closing and escrow process. With RamQuest One, you have the flexibility to easily configure custom screens, workflow automation, documents, interactive reports – and the list goes on.
All of this is in One, fully integrated solution. No need to purchase add-on modules or find other resources. No more rekeying information between systems to complete a file. Instead, you have One flexible, fully integrated and full of functionality title production solution that's the perfect fit for your business.
Custom Data Capture
No longer do you have to "get creative" about where to store new data and the days of waiting for months for costly, custom programming to meet your changing business needs are over. Instead, as your organization changes, your company grows or a particular type of order dictates gathering specific information, RamQuest One empowers your users with an easy, effective way to adapt.
Capturing information specific to your organization using RamQuest One's custom data feature is simple. With just a few mouse clicks, create screens and define custom fields to gather and manage additional information for a file or type of business. And, it's equally easy to make this newly collected data accessible for documents, reports and other areas of the solution.
Easy to Configure Workflow
With RamQuest One, your automation is managed with configuration, not code, so managing the movement of orders through your process is easy. Your operation has the flexibility to automate to the highest degree possible, while keeping human checks and balances in place where it makes sense. And, when something changes? Adjust as needed, without costly custom programming.
With RamQuest One's configurable Workflow and Dashboard, track orders, step by step, from start to finish, assign and order tasks and easily automate repetitive, time consuming tasks. And management gains insight with global visibility of tasks across all orders and at-a-glance productivity statistics.
Subscribe To Our Newsletter
Keep up to date with the latest goings on here at CertSimple and across the industry.