Some people are looking for tax certificates because they want to invest in properties for sale. But others look at ways of obtaining a passive income without the responsibilities associated with owning a real estate property. If this is what you are looking for, then your best choice is investing in mortgage notes or promissory property notes.
But what is a mortgage note and where can you find one for sale? Sit back and continue reading in order to find out everything you need to know about buying and selling notes for real estate properties.
Let us start by explaining what mortgage notes are and why they are prepared.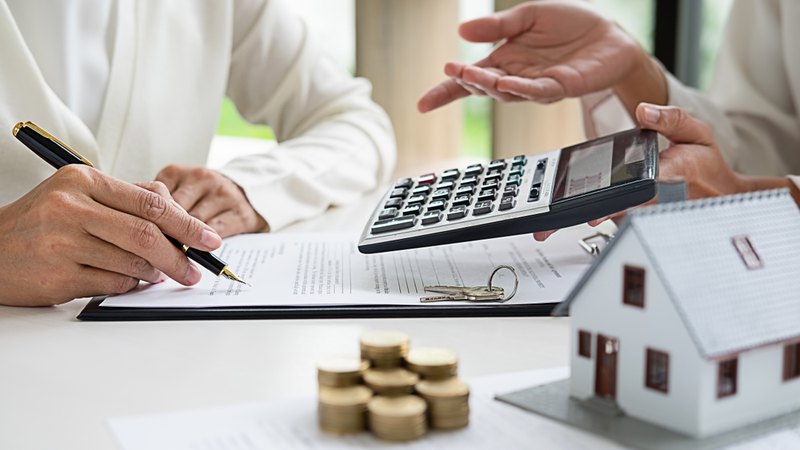 What Is Included in a Mortgage Note?
Mortgage notes are drafted before the purchase of a real estate property when the prospective buyer needs to borrow money from a lender. Essentially, it is a contract between the lender and the borrower stating the terms of their understanding, including:
The names of the borrower and the lender
The value of the mortgage loan
The amount of the required down payment
Whether the buyer must pay a penalty for prepayment
The type of interest rate: adjustable or fixed
The frequency of payments: monthly or bi-monthly
Consequences of not paying installments on time.
It is essential to understand that the property notes offer the lender full control over the property until the loan is repaid in full. This is the key element that makes investing in real estate notes worthwhile. What you actually buy is the right over a building and the land it stands on.
These Are the Different Types of Real Estate Mortgage Notes
The term "mortgage notes" is a general one, covering different categories of instruments. People that consider real estate note investing can purchase promissory notes with different characteristics.
These are:
Performing vs. Non-Performing Mortgage Notes
If you want to buy promissory notes with the purpose of generating passive income, a performing property note is the best option. It means that the borrower is paying their installments on time, without delays.
By contrast, non-performing mortgage notes refer to loans where the borrower is in default. In this situation, the initial lender is happy to obtain a lump sum and sell their lien to a third party. The buyer of the mortgage note has the option to try to collect the installments from the borrower or foreclose on the property and become its owner.
First Position vs. Second Position Mortgage Notes
A real estate note recorded in the first position represents a loan secured by the borrower's property. If the borrower is unable to repay the loan, then the mortgage note holder has the first claim to the property.
A second-position mortgage note is a lien for a loan that is subordinate to another note. In case of default, the holder of the property note has to wait until the primary loan is paid in full until they can collect on the note.
As a result, most real estate note buyers opt for a first-position note, as it has a lower associated risk.
Short-Term vs. Long-Term Mortgage Notes
Finally, property notes are classified based on the duration of the loan agreement. Individuals who apply for short-term mortgage loans are usually involved in house flipping. In this case, the main risk is that they fail to sell the flipped property before the maturity of the loan. Investing in real estate notes for short-term loans can be very profitable if the value of the flipped property increases significantly.
Long-term loans are the norm. These are mortgage loans taken by people who buy a family home and they are concluded for a period of up to 30 years. Overall, these types of mortgage notes are less risky, but with a reduced potential for profitability, as well.
How Do Buying and Selling Mortgage Notes Work?
Now that you know what is a real estate note, how do you invest in notes? Who sells them and why would they do that? Is there any incentive to put mortgage notes for sale or in note investing?
Here is what you need to know. The mortgage note can be sold by the lender that has the right over the property securing a mortgage loan. There are several reasons why they would want to do that:
Getting a lump sum in exchange for property notes, albeit at a discount price compared to the total loan amount
A strategic decision to move money to a new type of investment
The need to pay off debt
As part of the exit strategy from the real estate market.
When a buyer pays the agreed amount for the promissory real estate note, the lien (right over the property) is transferred to them by the buyer. From now on, the borrower will continue to make payments on the loan to the buyer of the mortgage note, instead of the original lender.
We will discuss where to buy mortgage notes later in this article after we explain why you should consider this type of investment.
Advantages of Buying a Real Estate Mortgage Note
Owning real estate property entails a lot of responsibilities, such as:
Paying taxes
Performing maintenance and repair works
Making sure that it meets the latest building code requirements
Purchasing insurance.
By contrast, mortgage note investing does not entail any such obligations. Instead, you enjoy a series of benefits, such as:
High ROI – the return on investment for mortgage notes exceeds bonds and other financial instruments on the market
Passive monthly income – you will receive the payment for the monthly installment rates from the borrower specified in the mortgage loan
No need to manage the investment – you don't have to worry about repairs, upgrades, maintenance, and other aspects related to owning rental property
Potential high returns – the borrower does not pay only the principal, but also interest on the loan. Depending on market conditions, you can get a larger profit compared to collecting rent
Various options are available – you can easily flip, sell or use mortgage notes as collateral.
How to Buy Real Estate Mortgage Notes?
Let us focus now on the practical part of note investing: how to buy a mortgage note and where can you find sellers? There are several places to buy mortgage notes for sale:
Banks that Offer Mortgage Loans
As an investor, building a relationship with mortgage banks is beneficial. You can learn about mortgage notes for sale and get a good deal on them – especially for non-performing property notes.
Specialized Websites
The internet is the cyber world where you can find everything – including property notes for sale. There are specialized websites where such notes are listed and you can start investing in a few clicks.
Note Funds
Note investing can be a part of a larger hedge fund or equity fund. This will allow you to create a diverse and profitable portfolio.
Through Mortgage Note Brokers
Where to buy mortgage notes if you are just starting this type of investment and need help making the right choices? The answer is: through specialized brokers who can identify property notes for sale within your budget.
Is Real Estate Mortgage Note Investing Worthwhile?
We explained what note investing is and there is not a huge difference from other types of financial investments. As an astute investor, you know that there are always pros and cons and that you have to be prepared to accept a reasonable level of risk.
This is, in fact, the next point we will discuss in this article.
What Are the Risks of Investing in Mortgage Notes?
When it comes to this topic, note investing is not risk-free. Some of the recognized associated risks are:
Interest rate risk – if you invest in a mortgage note with a fixed interest and the average market rate increases, the value of your investment will decrease
The possibility of default – if the borrower is unable to continue paying the loan, you will have to foreclose on the property and deal with it as an owner
Long-term-commitment – this is a long-term investment, typically for 3 to 5 years
Reduced liquidity – you will not be able to sell your investment for a profit before maturity.
What Are Notes in Real Estate?
We used several terms in this article, but they basically mean the same thing. Thus, when you want to know what is a real estate note, it is the same as a mortgage note or a property note.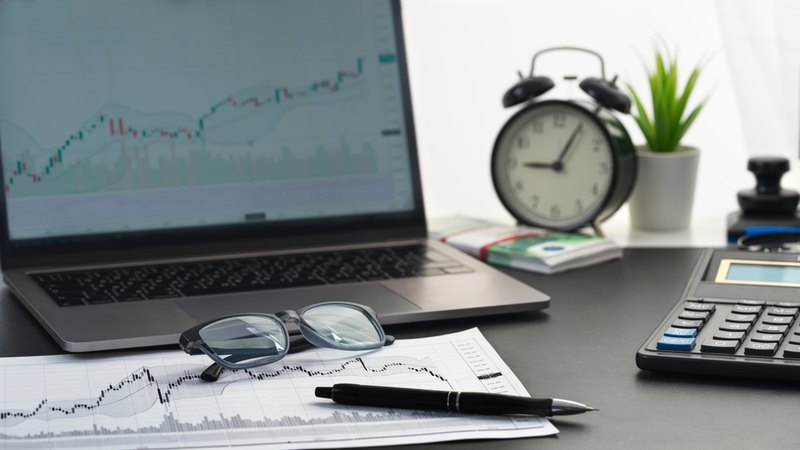 Are the Different Types of Real Estate Notes the Same?
Real estate notes give their holder the same rights. They can be performing or non-performing, primary or secondary, concluded for the long term or short term. But, in the end, the holder will get either the amount of money specified in the note or the right over the real estate property.
What Is Real Estate Note Investing?
Note investing is the act of buying a mortgage note from the holder of the lien. Investors approach real estate note investing either as individual purchases or as part of larger equity or hedge funds.
Who Can Consider Buying and Selling Notes in Real Estate?
Anyone with available financial resources can buy mortgage notes as part of their investment strategy. Investing in real estate notes is usually preferable to purchasing real estate property, as it does not involve various obligations.
Ready to Start Buying Real Estate Notes? We Can Help You Find the Relevant Certificates!
CertSimple USA can find tax certificates and estoppel certificates for any kind of real estate property. These are important documents for any potential investor also looking for property notes for sale. You want to make sure that your investment is safe and free from fraud or unknown liens and encumbrances.
For this reason, before you buy promissory notes, visit our offices in:
We also serve clients in San Antonio, TX, and Fort Worth, TX.
Do not start buying and selling notes for real estate before you know the full picture concerning each property involved in the investment. Call us now and get the tax certificates for each of them to get you started 800-806-3639!