Investing in real estate in Houston, Texas, can be a smart financial move for those looking to secure tax certificates and take advantage of the most thriving real estate market in Texas. The state of Texas boasts a stable economy and robust infrastructure, making it an attractive destination for real estate investors. However, Houston, in particular, has been a hotbed for real estate investment for many years, offering a wide range of opportunities for both new and experienced investors in the market.
By researching and carefully considering the current market trends, savvy investors can maximize their returns and secure a solid financial future via living and business opportunities.
Houston Housing Market Trends Today
The Texas housing market has been steadily developing, with Houston as a prime example of a thriving market. High housing demand and a steady value increase characterize the Houston real estate market.
In recent years, the market has seen consistent growth, driven by factors such as population growth, job opportunities, and a robust local economy. Despite some fluctuations, the market remains a promising destination for those looking to invest in property or buy a home.
For example, the Houston housing market is poised for growth in 2023, with projections of a rise in both home prices and sale volume. While these gains are expected to be less substantial compared to the explosive growth experienced in recent years due to the pandemic, the market remains optimistic.
According to a report from Realtor.com, a real estate listings website based in the USA, Houston is expected to see home prices increase by 4.5% and a 2.9% increase in sales volume in Bayou City, ranking 30th among the top 100 metropolitan areas with the highest sales and price growth for 2022. In November, the median asking price for a home in the Houston area was recorded at $345,000.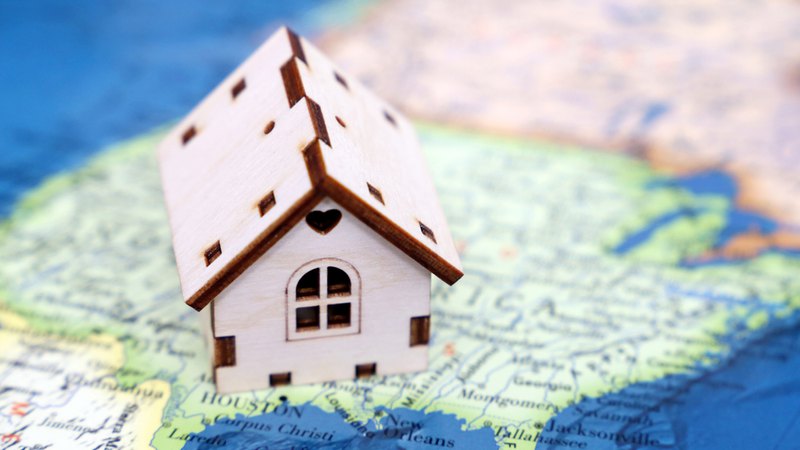 Investing in Real Estate in Houston – The Whys
With a bustling economy, a thriving job market, and a growing population, investment opportunities in Houston are the way to go. From residential to commercial real estate, the city has diverse options to suit every investor. So, whether you're a seasoned investor or new to the market, investing in real estate in Houston is a wise choice to maximize returns and secure a stable financial future.
Top Reasons to Invest in Houston Real Estate Investments
Real estate investments in Houston are attractive for several reasons, making it a lucrative destination for both new and experienced investors. Here are the top reasons why the city is worth it:
Rapid Population Growth
The population of Baghdad on the Bayou continues to increase, creating a constant demand for condo buyers and a steady increase in Houston housing sales.
Real Estate Market is Still Developing: Houston's real estate market is still in its growth phase, meaning there's plenty of room for investors to capitalize on its potential for development.
Strong Economy and Job Growth
The city's strong economy and constant job growth provide a solid foundation for real estate investments in Houston, providing stability and security for investors.
Booming International Trade
Houston is a hub for international trade, attracting businesses from all over the world and providing new opportunities for Houston real estate investments.
Education and Quality of Life
Houston is home to a highly educated population and a quality of life unmatched by other cities, contributing to a growing demand for realty opportunities.
Where to Buy Real Estate in Houston?
By now, you must know that when it comes to real estate investing in Texas, Houston is the center place. However, if you're wondering where to buy real estate in Houston, read the following section carefully to discover some of the most successful areas to find Houston investment properties:
The Heights: It's a historic neighborhood known for its charming homes, tree-lined streets, and convenient location—a popular choice for those looking for a more traditional feel.
Midtown: It's a trendy and upscale neighborhood located in the heart of Houston—a popular destination for those looking for a more modern lifestyle with various entertainment options.
Memorial: It's an affluent neighborhood located in the energy corridor of Houston, known for extremely bigger homes, upscale shopping and dining destinations, and the best schools.
Rice Military: It's a trendy neighborhood near the city center of Houston—a popular choice for those looking for a more affordable option close to everything the city offers.
The Woodlands: It's a planned community located about 30 minutes north of Houston—a popular choice for those looking for a more suburban lifestyle with entertainment options.
Now that you know where to buy real estate in Houston, it's time to discover several real estate investment clubs in Houston, Texas, that you can consider joining. Some popular ones include:
Houston Real Estate Club (HREC)
The Real Estate Investors Network (REIN)
Houston Real Estate Investors Association (HREIA)
The Houston Real Estate Networking Group (HRENG)
Gulf Coast Real Estate Investors Association (GCREIA)
Is Houston a Good Place to Invest in Real Estate in 2023 and Beyond?
With the information provided above, you can now see that the answer to the question "Is Houston a good place to invest in real estate in 2023?" is a resounding "Yes!" When evaluating investment property Houston, some factors to consider are the local real estate market, loan availability, rental opportunities, employment income rates, and population growth. Nevertheless, it's recommended to conduct thorough research and consult with an industry professional before making any decisions regarding investment properties in Texas.
Ready to take advantage of the investment property for sale in Houston, Texas? Get started on maximizing your returns on investments. And when it's time to close your deal, trust the experts at CertSimple USA, LLC to provide reliable and efficient real estate closing solutions. Fill out the contact us form today and allow our experienced team members to follow up with you.