Are you looking to buy a home but lost in the whole condo vs. apartment vs. townhouse vs. duplex fuss? If so, ensure your tax certificates are close, put on your reading glasses, and learn about these property differences before going house hunting.
Freestanding houses, apartments, condos etc., are architectural terms defining different home types. These terminologies can confuse first-time homebuyers.
In this article, you will find out the difference between condo and townhouse and apartment and the benefits of each.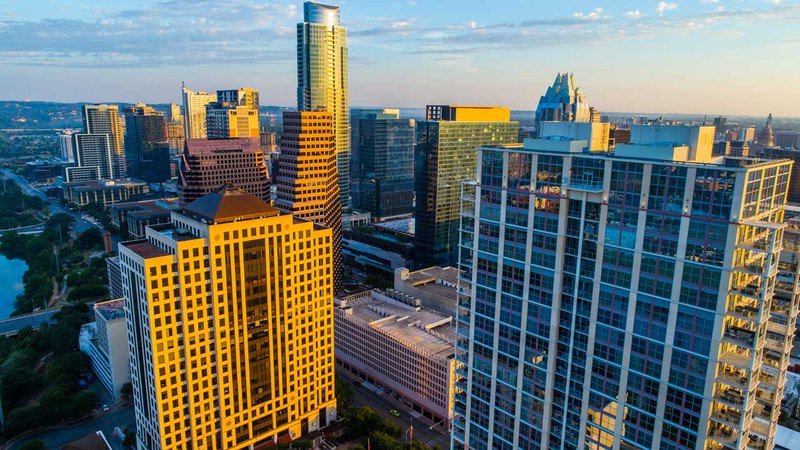 Definitions of Condo vs. Townhouse vs. House vs. Apartment for Homeowners
What is a Condominium?
A condominium is a privately owned residential unit in an apartment-like building with surrounding units. What makes a condo different from a townhouse is ownership; when you buy a condo, you only buy the unit, unlike townhouses, where you also own a portion of the land it sits on.
While it is possible to find a condo with backyard, almost all of them share amenities with neighboring residential units. However, you will find more amenities in a condo vs house. A house depends on the owner to provide all the amenities.
What is a House?
Detached single-family houses give more freedom and privacy to owners than townhouses. The advantages of living in a house include more room, increased privacy, and more customization and design freedom.
What is a Townhouse?
Townhouses are privately-owned single-family homes arranged in a block. The duplex is a freestanding house split into two to produce two residential homes. The main difference between townhouse and house is that a townhouse is narrower, like a duplex, and shares a wall with at least one adjacent townhouse.
The owner of a townhouse is responsible for interior and exterior maintenance and repairs. Investment in a townhouse vs single-family home is typically more affordable due to the small living space.
The issue of townhouse vs. house boils down to property size and room. Since you have more space with a house, maintenance costs, down payment, homeowner fees, etc., will likely be higher than in a townhouse.
What Are Apartments?
The main difference between townhouse and apartment is ownership and architectural structure. Townhouses are privately owned and arranged in rows, while apartments are residential rentals in a building with units above and beside each other.
However, there are benefits to living in an apartment, like no maintenance and flexibility to move. You can find apartments with private yards, but like condos, most amenities like gyms and pools are shared. Apartments are the most restrictive of the four properties. Some landlords dictate interior paint designs, hanging art, and pets.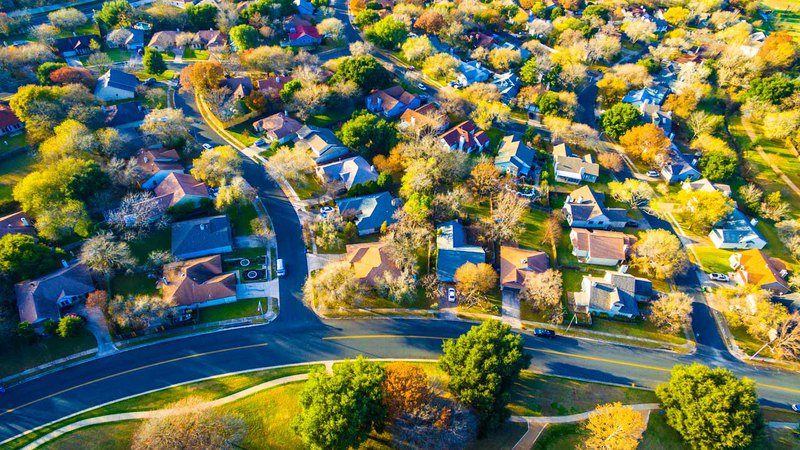 Investment in an apartment townhouse is more flexible than freestanding houses because apartments have low risk and tax benefits and are more resilient in difficult times.
HOA Fees
Whether you opt to invest in a condo, townhouse, or single-family home, as a homeowner, you will be part of the community's Homeowners Association (HOA), if there is one associated with the property. HOA's main function is to protect and maintain community values and the property value of your house, townhouse, or condo. Apartments and other rental units may have associated HOA fees, however, are typically paid for by the landlord or apartment management company.
Overall, HOA fees can range from $100 to $1,000 monthly fees.
How To Choose Your Type of House | Condo vs. House vs. Townhouse vs. Apartment
Below, we've compiled a table where you can compare different types of living space and decide which one is better for you.
| | | | |
| --- | --- | --- | --- |
| Living Space | Cost | Ownership | Best For - |
| Condo | Down payment, monthly mortgage payment and HOA fees | Unit | First-time homebuyers, downsizers |
| House | Down payment and monthly mortgage payment, maintenance | House and land it sits on | Couples, families |
| Townhouse | Down payment, monthly mortgage payment and HOA fees | Unit and a portion of the land it sits on | Those who want more space than a condo but not all the responsibilities of a house |
| Apartment | Security deposit and monthly rent | No ownership | Those who want the flexibility to relocate or are saving for a down payment |
Get Everything You Need to Make a Safe Property Investment | Condo Vs. Townhouse
CertSimple provides accurate and comprehensive data on all properties so you can make a well-informed decision. Our services include tax certificates, HOA estoppels, and municipal lien search, among others.
Contact us today for quality real estate closing solutions!